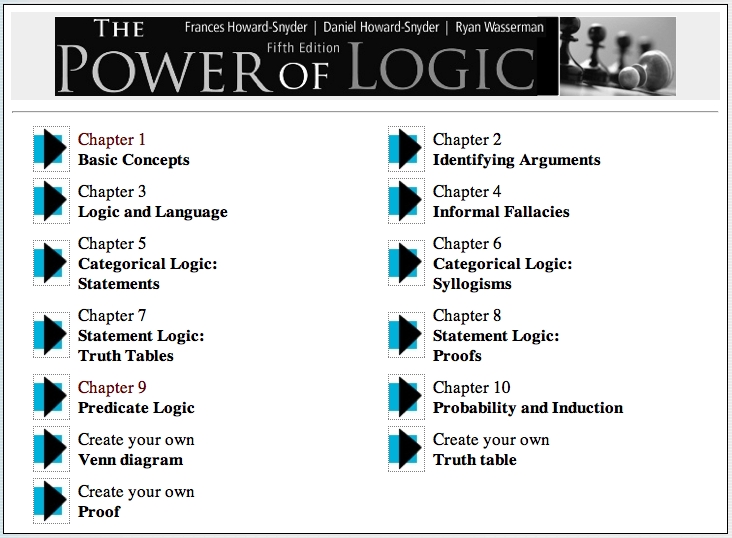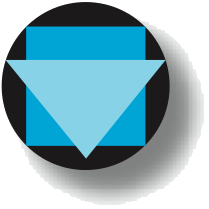 Welcome to the 5th Edition web site for the Power of Logic Web Tutor!
The Power of Logic Web Tutor is a free tutorial to accompany the fifth edition of The Power of Logic by Frances Howard-Snyder, Daniel Howard-Snyder, and Ryan Wasserman.
This internet-based study guide provides you with numerous ways to check your understanding of logic and to independently check your work and receive feedback.
All constructive feedback is welcome. Please use the webmasters link below to send email.
---
Website produced
by Logic Pedallers
for McGraw-Hill
© 2012 –